Join us at 10 am for Biologist Eric Power's fascinating online program on Long Island's native owls – from tiny screetch owls to great horned owls. You'll discover the basic physiology and behaviors of these magnificent raptors – then Eric will give step-by-step instructions for you to build an owl box at home to encourage these great birds to make a home on your property. A fun family event and a great opportunity to get out your tools and celebrate Father's Day!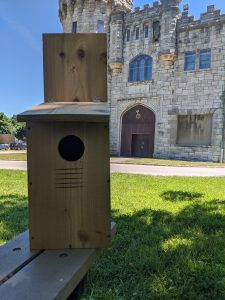 The ticket price includes materials for one kit, and extra kits can be purchased. Kits will be available for contactless pickup at the Gatehouse, or they can be delivered locally.
Purchase online or call 516.570.2185. 
Tickets
Conservancy Members: $45
Non-Members: $55
Additional kits can be purchased for $40 each.
June 21, 2020




10:00 am - 11:00 am