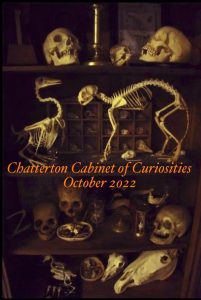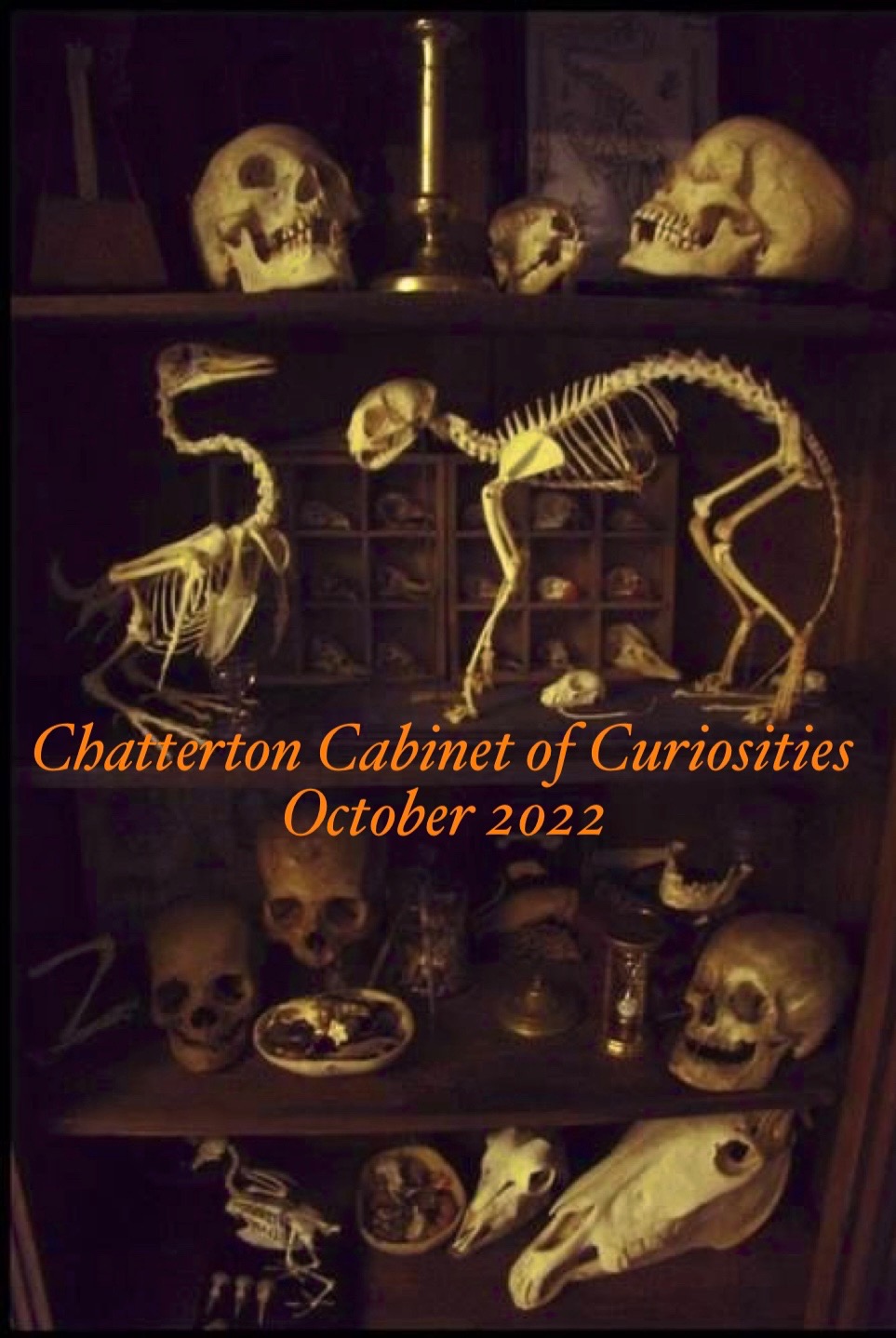 TICKETS FOR ALL PERFORMANCES HAVE BEEN SOLD OUT
Secrets deceive. Secrets reveal. Secrets entice. Secrets seduce. Secrets corrupt.
What secrets reside within the walls of Chatterton Manor, family seat of a mysterious dynasty?  Will the tragic death of a beloved heir unite them, or drive them further apart?
We invite you to enter the Chatterton Cabinet of Curiosities, a realm of the sacred and the profane.  Discover the secrets that lie within, and become part of their story.
We dare you.
Join the family and world-renowned psychic medium Abraham Solomon for the highly anticipated séance.  Your unique clairsentient energy will aide in the communication with our dearly departed Thomas H. Chatterton.
The audience and cast will travel in small groups throughout Hempstead House, the 50,000 square foot set of our newest theatrical presentation. The performance is approximately 90 minutes in length.
Please make note that this is NOT a haunted house, though we hope you will find it appropriately themed for the season. Admission 21+ will be strictly enforced.  Cocktail attire is strongly recommended and comfortable shoes.
TICKET INFORMATION
PRICE: $125
DATES: October 14, 15, 16, 20, 21, 22, 23, 27, 28, 31
Times:  7:00pm-8:30 pm or  9:00-10:30 pm
TICKETS FOR ALL PERFORMANCES HAVE BEEN SOLD OUT
We ask our guests to pay close attention to the following:
This is NOT a Haunted House.  Guests will be a part of an immersive theatrical performance.  The show contains triggering material that some people may find disturbing.
Absolutely NO late arrivals will be admitted, nor are refunds or exchanges given for late or missed performances. We suggest arriving a minimum of 15 minutes before the performance.
There is a mandatory coat and bag check. Your items will be stored throughout the performance, though we cannot take responsibility for them. Please plan accordingly.
The performance lasts 1 1/2 hours without an intermission. Guests will be required to stand, walk, climb stairs, and may be separated from their group. Please use your discretion.
There are no bathrooms available at Hempstead House.  Please use the bathrooms located at Gatehouse upon arrival or departure.
No photos, video or cell phones. All devices must be left in your car or checked.
No outside food or drink.
Absolutely NO talking during performance unless you are directly asked a question by actor.
Guests are asked to stay within their assigned group and remain in a room unless instructed to leave.
Follow all instructions that actors give you during performance.
We reserve the right to request any guests to be escorted out of the premise by security due to inappropriate or disruptive behavior, at any time, without a refund.
This performance contains adult content- strong language, nudity and sexuality.
Alcoholic beverages and non-alcoholic beverages are served during the show. No one under 21 years old can attend the show, even with an adult. No exceptions will be made. If you have any allergies or do not drink alcohol, we advise that you decline any drinks when offered. (ID will be required).
Please do not come intoxicated. We reserve the right to refuse entry to the show to anyone who appears intoxicated at the discretion of our staff, without refund.
Only 20 guests per performance, no exceptions.
NO REFUNDS
October 14, 2022




7:00 pm - 8:30 pm

October 14, 2022




9:00 pm - 10:30 pm

October 15, 2022




7:00 pm - 8:30 pm

October 15, 2022




9:00 pm - 10:30 pm

October 16, 2022




7:00 pm - 8:30 pm

October 16, 2022




9:00 pm - 10:30 pm

October 20, 2022




7:00 pm - 8:30 pm

October 20, 2022




9:00 pm - 10:30 pm

October 21, 2022




7:00 pm - 8:30 pm

October 21, 2022




9:00 pm - 10:30 pm

October 22, 2022




7:00 pm - 8:30 pm

October 22, 2022




9:00 pm - 10:30 pm

October 23, 2022




7:00 pm - 8:30 pm

October 23, 2022




9:00 pm - 10:30 pm

October 27, 2022




7:00 pm - 8:30 pm

October 27, 2022




9:00 pm - 10:30 pm

October 28, 2022




7:00 pm - 8:30 pm

October 28, 2022




9:00 pm - 10:30 pm

October 31, 2022




7:00 pm - 8:30 pm

October 31, 2022




9:00 pm - 10:30 pm