A Halloween Party for young children!
The Phil Dejana Learning Center features adorable woodland plush animals celebrating Halloween in a charming display complete with fairy cottages and sparkle lights. Children can come in costume – and bring pets in their costumes, too, for a fun pet parade! Volunteers for Wildlife will bring rescued owls for a fascinating presentation about raptors on Long Island, and Castle Gould's Great Hall will feature a multitude of seasonal crafts and projects.
Admission
Members: $15 per car
Non-Members: $25 per car
Includes parking. Payments are received at the Gate House.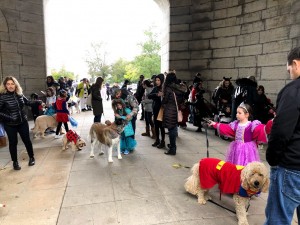 October 18, 2020




1:00 pm - 4:00 pm