We just added twenty tickets – click here to purchase online!
The Halloween Ball, a benefit for the Sands Point Preserve, takes place on Saturday, October 27, 2018, at 7 PM in Hempstead House, a.k.a. Castle Dracula. The mystery VIP Reception begins at 6 PM. This year, we delve into the centuries-old vampyre world of eternal terror. The evening includes blood-thirst-quenching cocktails in the Vampyres' Lair, a gory dinner (for meat-eaters and vegetarians alike), and entertainment fit for the most daring night creatures…
The Conservancy is thrilled to honor
Adam & Flora Hanft
Amanda Khalil
SCHEDULE OF HORRORS
6 PM
Nightmare Hour for VIP Victims
Featuring a menagerie of terrifying live creatures.
7 PM 
General Entry to Vampyres' Lair & Cocktails
8 PM
Dinner of Atrocities for Meat-Eaters and Vegetarians
9 PM
Dessert & Dancing to DJ Sal
Midnight
Takeaway Treats
Vampyre dress is encouraged, but not required.
Signature Cocktail: Vampyre's Kiss
We just added twenty tickets – click here to purchase online!
Thank you to the many generous patrons who support the Sands Point Preserve's mission to maintain and enhance the historic mansions and grounds of the former Guggenheim Estate and to provide year-round cultural and educational programs for all ages.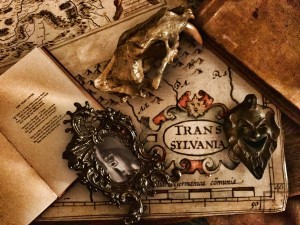 HALLOWEEN BALL TICKET PACKAGES 
All packages include the mystery VIP Reception, priority dinner seating, journal ads, and patron acknowledgements via the Conservancy's website, social media, press announcements, and the gatehouse brochure, distributed to 100,000+ visitors per year. Donors at $1,000 and above also receive complimentary tickets to the magical Winter Solstice Preservers Celebration on December 21, 2018.
COUNT DRACULA – $50,000
Full Page Journal Ad – Inside Front Cover
30 VIP Tickets, including VIP Reception
Customized benefits available
Name featured on Website Home Page
VAN HELSING: $25,000
Full Page Journal Ad – Gold
20 VIP Tickets, including VIP Reception
Customized benefits available
Name featured on Website Home Page
HARKER & LUCY: $10,000 
Full Page Journal Ad – Silver
8 VIP Tickets, including VIP Reception
$8,000 Deductible
VAMPYRES: $5,000
Full Page Journal Ad – Red
4 VIP Tickets, including VIP Reception
$4,000 Deductible
TRANSYLVANIANS: $1,000
Journal – Half Page
2 VIP Tickets, including VIP Reception
$500 Deductible
NIGHT CREATURES
$200/person
Individual tickets include cocktails, dinner, dessert, dancing …
JOURNAL ADS & SCROLL OF HORROR
Full Page Ad – $1,200
Half Page Ad – $600
Quarter Page Ad – $300
Name Listing on Scroll of Horror – $150
October 27, 2018 - October 28, 2018




8:00 pm - 12:55 am