The Halloween Ball, a benefit for the Sands Point Preserve, takes place on Saturday, October 29, 2022 from 8pm – 11pm in Hempstead House.
The Hauntingly Curious VIP Experience begins at 7PM. 
This year, we delve into the Chatterton Family and invite you to enter their Cabinet of Curiosities, a realm of the sacred and the profane. Discover the secrets that lie within, and become part of their story.
SCHEDULE
7PM
VIP Experience
Bites & Cocktails
exclusive interactions with the Chatterton Family on second floor of Hempstead House
8 PM 
General Admission Entry for Bites & Cocktails
eccentric vignettes by the Chatterton Family
9 PM
Dessert & Dancing with DJ Sal
Dress your eccentric best – costumes are encouraged, but not required
Thank you to the many generous patrons who support the Sands Point Preserve's mission to maintain and enhance the historic mansions and grounds of the former Guggenheim Estate and to provide year-round cultural and educational programs for all ages.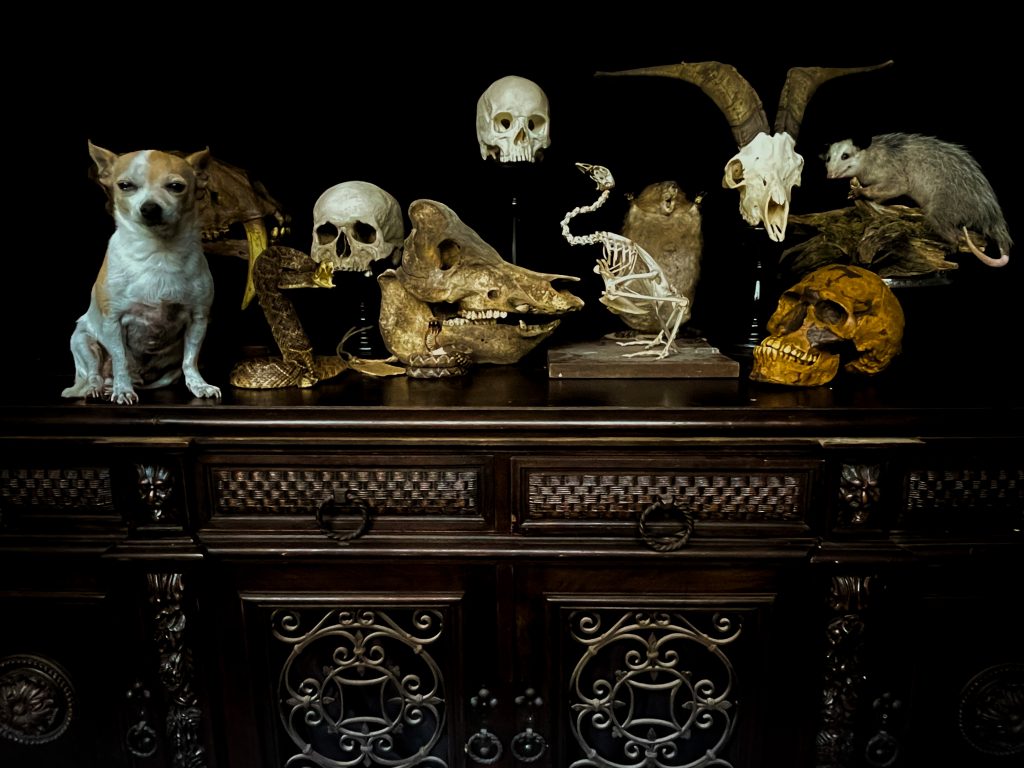 HALLOWEEN BALL TICKET PACKAGES 
WUNDERKAMMERN PACKAGE : $10,000
Full Double-Page Journal Page
26 VIP Tickets, including VIP Reception
RARE SPECIMEN PACKAGE : $5,000
Full Page Journal Page
12 VIP Tickets, including VIP Reception
CURIOUS COLLECTOR PACKAGE : $2,500
Half Page Journal Page
6 VIP Tickets, including VIP Reception
ASSISTANT ARCHIVIST Package : $1,000
Half Page Journal Page
2 VIP Tickets, including VIP Reception

ECCENTRIC GUESTS
$125/person
Individual tickets include bites, cocktails, dessert, & dancing
JOURNAL ADS as Add-Ons to Individual Ticket Sales
Full Page Ad – $1,000
Half Page Ad – $500
Click here to purchase tickets or call our ticket line at 516-304-5076
Click here to purchase a package or call 516-570-2261
TICKETS ARE STILL AVAILABLE FOR OUR IMMERSIVE PERFOMANCE – CHATTERTON CABINET OF CURIOSITIES – CLICK HERE TO PURCHASE
October 29, 2022




8:00 pm - 11:00 pm