The Nassau Chamber Chorale performed so magnificently at the 2017 Winter Choral Concert at Hempstead House, the Conservancy invited them back as the featured artists in their very own concert on May 20, 2018 at 2 pm.
Led by Edward P. Norris III, the NCC is an exceptionally talented ensemble comprised of Nassau County's finest high school vocal musicians. Members of the Chorale have also performed with the All-County Choirs, All-State Choirs, All Eastern Choir and the ACDA National Choir. This select group of 36 singers study and perform the world's finest choral literature, from the classics to contemporary repertoire.
Admission
Conservancy Members: Free
Non-Members: Free with preserve admission – $10/car
Payment due at the Gatehouse.
The Concert Program:
Indodana – Arr. Michael Barrett
Cantate Domino – Claudio Monteverdi
Across The Vast Eternal Sky – Ola Gjeilo
The Eyes Of All Wait Upon Thee – Jean Berger
Glow – Eric Whitacre
Unclouded Day – Shawn Kirchner
There Will Be Rest – Frank Ticheli
Horizons – Peter Louis Van Dijk
Fre O – Sten Kallman
All My Trials – Stacey Gibbs
Stars – Eriks Esenvalds
Ave Verum Corpus – William Byrd
Daemon Irrepit Callidus – Gyorgy Orban
The Runner – Joshua Rist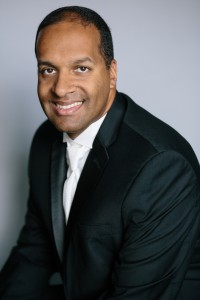 Edward P. Norris III (Music Director, Nassau Chamber Chorale) is the director of Choral Music at Glen Cove High School. He conducts the Mixed Chorus and Select Chorale. Mr. Norris also teaches courses in Music Theory, and AP Music Theory. He serves as the districts 'music team leader' for music grades 6-12. During Mr. Norris' tenure at Glen Cove High School, the Mixed Chorus and Select Chorale have only received Gold Medals and Gold Medals with Distinction at the NYSSMA Major Ensemble festivals. In 2013, the Select Chorale was invited to perform at the White House for the President and Mrs. Obama, as well as other invited guests. In January of 2016, Mr. Norris and the Select Chorale performed in a concert tour of Italy which included performances at St. Peters Basillica, the Church of San Lorenzo, and the Basillica of St. Francis. While on tour, the Chorale had the distinct honor to perform for His Holiness, Pope Francis at the Feast of the Epiphany at St. Peters. Mr. Norris is also an adjunct professor at the Aaron Copland School of Music at Queens College. Mr. Norris is extremely proud to be the director of The Metropolitan Youth Orchestra Chamber Chorale. In recent years, this group has performed some of the world's finest choral literature. Last season the Chamber Chorale joined forces with Mr. Norris' Glen Cove Select Chorale to perform a special concert in Lincoln Center featuring the music of Ola Gjeilo with the composer at the piano. Mr. Norris is extremely grateful for the opportunity to work with these fine young vocalists! Photo: Tatiana Daubek Photography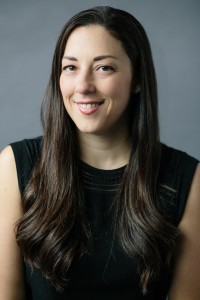 Cara Brown (Pianist, Nassau Chamber Chorale) received her Bachelor of Music Degree from Butler University and her Master's Degree in Music Education from Hofstra University. She currently serves as Music and Drama teacher at East Woods School in Oyster Bay. At East Woods, Ms. Brown teaches General and Vocal Music to Pre-Nursery through 4th grade as well as various Upper School electives including Choir, Drama, and Musical Theatre. In addition to her work at East Woods, Ms. Brown maintains an active practice teaching private piano and voice lessons and also serves as Director of the Theater Education Program at the Smithtown Performing Arts Center. Previously the Associate Artistic Director and Resident Musical Director for the Smithtown Performing Arts Council, she has received multiple Broadway World nominations for Best Musical Direction and her private students are regularly selected to attend All-County and All-State festivals. Ms. Brown has served as accompanist and assistant conductor for the Nassau Youth Chorale (now Nassau Chamber Chorale) since 2007. Photo: Tatiana Daubek Photography
May 20, 2018




2:00 pm - 4:00 pm