This event is sold out – thank you to all of the patrons attending!
The Conservancy welcomes the extraordinary cabaret performers Gabrielle Stravelli and Billy Stritch, joined by two of New York's top jazz musicians,  Pat O'Leary on base and Daniel Glass on drums, on Saturday, November 16 at 8 pm.
Stravelli and Stritch met at the famed Manhattan jazz club, Birdland, in 2012 and they've collaborated on numerous original shows since. For Down for Double, they have mined the Great American Songbook for beloved classics (Richard Rogers & Lorenz Hart's I Wish I Were In Love Again and Johnny Mercer & Matty Malneck's Goody Goody) and more than a few lesser-known gems. The show features the pair's seamless vocal blend, tight harmonies, scat singing, and playful banter and promises to be an unforgettable musical evening.
Tickets include complimentary fine wines before the concert, and dessert and coffee after the concert.
This concert is generously sponsored by Sandy & Carol Krieger.
Listening to the jazz singer Gabrielle Stravelli is like imbibing a potent cocktail whose flavor changes as you drain the glass… a confidence and playfulness that recalled Ella Fitzgerald in her prime… – The New York Times
A powerhouse of individual expression… – The Village Voice
Hear Gabrielle sing Stardust – 
TICKETS
Sold out!
ABOUT THE PERFORMERS: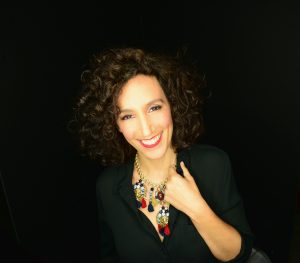 Gabrielle Stravelli has garnered critical acclaim and a loyal following through her original songs and unique take on material from the new American songbook as well as classic standards. Most recently, Gabrielle headlined the 2019 Providencia Jazz Festival in Chile, the 2018 WBGO Jazz on the Mountain Festival, and led her own ensemble on four U.S. State Department-sponsored "Jazz Ambassador" international tours. In April, she released her fourth album, "Pick Up My Pieces: Gabrielle Stravelli Sings Willie Nelson," which received rave reviews from The Wall Street Journal, All About Jazz, HuffPost and The New York City Jazz Record, to name a few. She toured the U.S. promoting her 2017 album, "Dream Ago" which received 5 stars from the venerable Downbeat Magazine and raves from Jazz Weekly among many others. Other career highlights include premiering Rooms of Light, a song cycle by renowned jazz pianist Fred Hersch, and touring the U.S. with the Jazz at Lincoln Center Orchestra performing Wynton Marsalis's Abyssinian: A Gospel Celebration. Gabrielle began singing at the age of 15 and has performed on stages from Amsterdam to New York, including the Caramoor Festival, Lincoln Center's Midsummer Night's Swing, Birdland Jazz Club, Smalls Jazz Club, Jazz at Chautauqua, Mezzrow, Bemelman's Bar at the Carlyle Hotel, Trumpets Jazz Club, 92nd Street Y's Lyrics & Lyricists Series, 54 Below, Merkin Hall, Iridium Jazz Club, The Garage, Fulton Theater, and more. Gabrielle has also performed with with symphony orchestras throughout the U.S. and has has been featured with the Nelson Riddle Orchestra, the Cincinnati Pops, among others.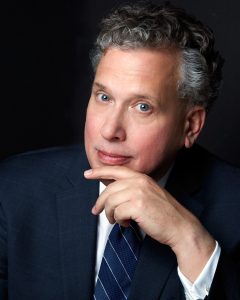 Billy Stritch is one of the premier singer-pianists on the New York and national jazz and cabaret scenes. He began his career in Houston, Texas, where he formed the vocal trio Montgomery, Plant and Stritch. The trio performed in New York and across Europe from 1983 until they disbanded in 1990. A chance meeting with Liza Minnelli in March of 1991 resulted in her asking him to create vocal arrangements for the record-breaking extravaganza Liza Stepping Out at Radio City Music Hall. In addition to his 25-year collaboration with Liza, Billy has served as musical director for Marilyn Maye, Christine Ebersole and Linda Lavin, and he recently completed a year on the road as pianist for the legendary Tony Bennett. His solo shows include tributes to Mel Tormé and Cy Coleman in concert halls and nightclubs across the U.S. and in the U.K. When he's not on the road, he is the pianist for Jim Caruso's Cast Party, an open mic variety show every Monday at Birdland, and he and Jim hold forth on Sunday nights at Bemelmans Bar in Manhattan's famed Carlyle Hotel.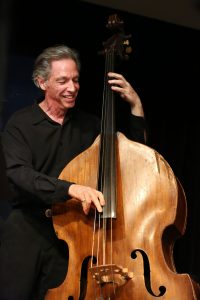 Bassist Patrick O'Leary received his Bachelors Degree from The Crane School of Music, where he studied piano and bass performance. He has toured the world as the bassist for many jazz icons including Diana Krall, the Lionel Hampton Orchestra, the Illinois Jacquet Orchestra and Bob Dorough. Other leading artists with whom O'Leary has played include saxophonists Lee Konitz, Joe Lovano, and James Moody, pianist Marian McPartland and vocalists Joe Williams, Marlena Shaw, and Kurt Elling, to name just a few. O'Leary has been a United States Department of State Jazz Ambassador for 18 years, during which he has led his own ensembles on tours of 15 African countries, SouthEast Asia, Central and South America and the Middle East. As a composer, Pat was commissioned in 2008 to write and arrange the "The Montenegro Jazz Suite," and, in 2011, he was commissioned to compose and arrange the "Serbian Jazz Suite" for a 100 person Choir, 100 person Orchestra and Jazz Quartet featuring renowned Serbian trumpet player Stjepko Gut. The concert was broadcast on Serbian national television.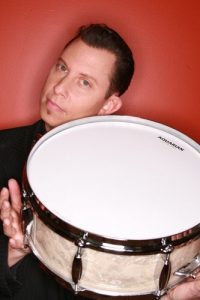 Daniel Glass is an award-winning drummer, author, historian and educator based in New York City. He is widely recognized as an authority on classic American drumming and the evolution of American Popular Music. A member of the pioneering swing group Royal Crown Revue since 1994, Daniel has recorded and performed all over the world with a diverse group of top artists, including Brian Setzer, Bette Midler, Liza Minnelli, Jose Feliciano, Michelle Shocked, Mike Ness, Freddie Cole, Air Supply's Graham Russell, Marilyn Maye, the Hot Sardines, the Budapest Jazz Orchestra, Luann De Lesseps from the Real Housewives of New York, and KISS front man Gene Simmons. For two years running, Daniel was voted one of the top five R&B drummers in the world by readers of Modern Drummer and DRUM magazine. Since 2011, he has been the house drummer every Monday night at New York's legendary Birdland Jazz Club.
November 16, 2019




8:00 pm - 10:00 pm