Give a gift of splendid irises in honor of a family member, friend, or business associate.
We invite you to participate in our horticultural programs on the Preserve. We are expanding our garden of irises, now in its fourth year, and anticipate beautiful blooms for years to come.
With a tax-deductible donation of $50 or more to the Conservancy's Iris Garden Fund, you will help expand this magnificent garden along the banks of the freshwater pond. Your donation will also help ensure that the garden is well-maintained throughout the year. The honoree will receive a beautiful printed card or e-card to commemorate your gift.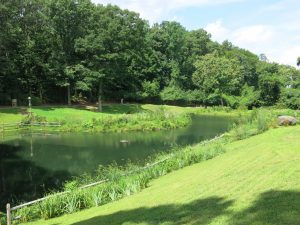 To make a gift of irises today, make a donation online or contact us at 516.570.2281 or info@sandspointpreserve.org.
And give the gift of membership to the Sands Point Preserve Conservancy. Membership benefits include free admission to the grounds and discounted admission to fitness classes, seasonal and family programs, select cultural events, and much more.