The Preserve is open daily at 8 am to 7 pm.
Father's Day Build a Bat Box is sold out. Our thanks to everyone who preregistered.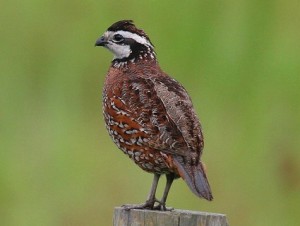 Also on Father's Day, Ranger Eric will release young Northern Bobwhite Quail at the Preserve at 9 am on Sunday, June 18, free with admission to the park (free for Conservancy members and $10/car for non-members), so please come out and welcome our new feathered residents. They a natural predators of ticks, so they will help control the population of ticks here. Check-in at the Gatehouse for directions.
Check our complete calendar of programs and events throughout the year.
Purchase your 12-month membership today for a full year of free admission to the Preserve and discounts to many of our events and programs.