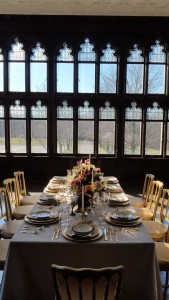 The Guggenheim Estate was designed for entertaining in the grand style that defined the Gold Coast period. Its original owners – Howard Gould, and later Daniel and Florence Guggenheim – hosted events that impressed the international, high-society world in which they lived. Today, these exquisite mansions and expansive grounds are available for extraordinary private and corporate events. Step into the legendary Gatsby era, experience the rich cultural history of this beautifully preserved site – and create an unforgettable experience for you and your guests.
On the Preserve's 216 acres are a Celtic castle, a roaring 1920s mansion, beautiful gardens and the Great Lawn – making a truly unique event possible. Your options for theme and ambiance are boundless. The Preserve offers venues for every style and size affair (150 person minimum) – from quiet gatherings to grand celebrations:
Weddings
Birthday Parties
Bar/Bat Mitzvahs
Communion and Confirmation Parties
Anniversaries
Holiday Parties
Sweet Sixteen Parties
Engagement Parties
Galas and Fundraisers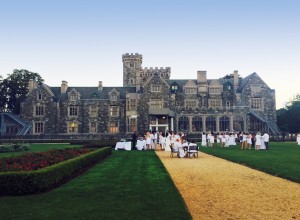 Hempstead House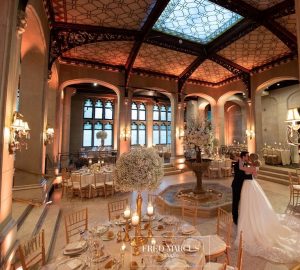 Hempstead House can become your own mansion. Its many rooms allow for specialized entertaining and décor. Choose the perfect room or combination of rooms, from the magnificent entry foyer and grand staircase to the winter and summer living rooms, library, dining room, billiards room, and sunken palm court with its cherub fountain. Luxurious bridal and groom suites on the second floor offer comfort and privacy for the wedding party.
At Hempstead House, there is a perfect place for every occasion. Host a holiday party for 300 with dinner and dancing, utilizing the entire ground floor. Create a formal dinner for 30 in the mahogany-paneled dining room. Surprise your spouse on your anniversary with a cocktail reception in the Rose Garden followed by a buffet in the Winter Living Room. Shower a bride-to-be with gifts in the cozy library.
In warmer seasons, Hempstead House's exterior venues include the Rose Garden and terrace with panoramic views of the Long Island Sound and beachfront – beautiful locations for open-air or tented ceremonies and receptions – perfect backdrops for wedding videos and photographs.
Castle Gould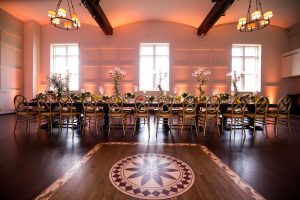 Enter Castle Gould through the rotunda beneath a massive clock tower. The Great Hall inside is reminiscent of a medieval hall. It can house a cocktail party, dinner and dancing as well as daytime brunches and lunches in numerous configurations – and intimate performances and recitals can be done on a configurable stage and state-of-the-art sound system. The adjacent Club Gould can be used for buffet service or as a staging area for activities in the Great Hall. The "Black Box" in Castle Gould is a NY State-certified sound stage. It is the most versatile of spaces as its 7,000 square feet can be transformed into any theme or décor imaginable.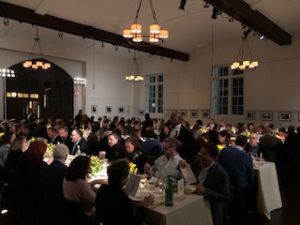 For Information & Reservations:
Hospitality Manager
hospitality@sandspointpreserve.org
516.304.5365
For photos from past events and a virtual walk through of the Hempstead House, click here