This event is sold out, but check back for our new series, "Sessions in Hempstead House."
In Hempstead House's Winter Living Room, where the acoustics are perfection, hear a selection of American Songbook and jazz standards performed by the Bobby Katz Quartet. Joining Bobby are three world-class musicians: Ted Rosenthal, Matt Wilson, and Martin Wind – scroll down for their bios. Enjoy this special performance while savoring fine wine with friends.
"… a sound that makes people want to listen."
                                          – Wynton Marsalis
The Quartet
Bobby Katz – Saxophone
Ted Rosenthal – Piano
Matt Wilson – Drums
Martin Wind – Bass
Time
8 – 10 pm
Admission
Adults: $25 per person
Youth Ticket (10 – 18 years): $15 per person
Buy tickets online or call the ticket line: 516.304.5076.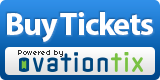 Watch a short film about Bobby – winner of "Best Traditional Documentary Short" at NYJ Film Festival 2016.
About the Artists 
Bobby Katz is a 23 year-old saxophonist from Long Island, NY. He has been playing the saxophone for over a decade and is trained in both the classical and jazz idioms. Bobby has studied and/or performed with Wynton Marsalis, Martin Wind, Don Friedman and more at various venues in NYC including Dizzy's Club Coca-Cola, Jazz at the Kitano, and ShapeShifter Lab. In May 2016, Katz graduated with honors from New York University (Steinhardt School of Culture, Education, and Human Development) where he was the sole recipient of the jazz studies program award for exceptional achievement, service, and leadership. There he holds a bachelor's degree (BM) in jazz performance with a concentration in music education in addition to a master's degree (MA) in Music Education. At NYU, Katz studied with Professor Dave Pietro and Artist Faculty members Ralph Lalama, Rich Perry, and Mark Turner.  Bobby was the subject of filmmaker Robert Riemer's documentary "Presenting Bobby Katz," which went on to win in the "Best Traditional Documentary Short" category at the 2016 New York Jazz Film Festival. That same year he was selected as a finalist of the PDX Jazz Forward Competition within the college instrumental soloist category. In 2014, he was the lead tenor saxophonist of both the NYU Jazz Orchestra and New York Youth Symphony Jazz Band. In 2012, he was the recipient of Schreiber High School's "Woody Herman Jazz Award." In 2011, Bobby was the lead alto saxophonist of both the NMEA All-County Jazz Band and Nassau-Suffolk Jazz Band. Katz has received Nassau All-County honors three times and toured Europe as lead tenor saxophonist of an All-American honors band in 2010. Bobby currently leads his own jazz groups around the NYC area. He performs regularly with his trios at Bar Next Door in addition to playing every Monday night at RUE-B in Alphabet City.
Ted Rosenthal has performed worldwide as soloist, with his trio, and sideman with many jazz greats including Gerry Mulligan, Art Farmer, Phil Woods, James Moody, Bob Brookmeyer and the Vanguard Jazz Orchestra. He has also been a featured soloist with several major American orchestras including the Detroit Symphony. Winner of the 1988 Thelonious Monk International Jazz Piano Competition, Rosenthal has released 15 CDs as a leader. His latest, Rhapsody in Gershwin (2014), reached #1 in jazz album sales at iTunes. It features his arrangement of Rhapsody in Blue for jazz trio. A recipient of three NEA grants, Rosenthal also composes music ranging from jazz tunes to orchestral works and ballet scores, including for Alvin Ailey. Rosenthal is a faculty member at Manhattan School of Music and The Juilliard School and is a published author.
New York based drummer and Grammy nominee Matt Wilson is one of todays most celebrated jazz artists. He is universally recognized for his musical and melodic drumming style as well as being a gifted composer, bandleader, producer, and teaching artist. Matt's positive energy, sense of humor and ability to explore a broad range of musical settings keeps him in constant demand. In addition, Wilson's dedication to jazz has helped establish him as a beloved world ambassador for the music, on and off the bandstand.
Recently, Matt performed at the White House as part of an all-star jazz group for a State Dinner concert hosted by President Obama. Other performers included Herbie Hancock, Dee Dee Bridgewater, Dianne Reeves, Chris Botti, Randy Brecker, Antonio Hart and James Genus. Matt was named the artist in residence at the Litchfield Jazz Festival where he conducted a much-heralded public interview with Dave Brubeck. In 2010, Wilson conducted over 250 outreach programs promoting jazz including an acclaimed Jazz for Young Peoples concert at Jazz at Lincoln Center.
Wilson leads the Matt Wilson Quartet, Arts and Crafts, Christmas Tree-O and the Carl Sandburg Project. Matt is an integral part of bands led by Joe Lovano, John Scofield, Charlie Haden, Lee Konitz, Bob Stewart, Denny Zeitlin, Ron Miles, Marty Ehrlich, Ted Nash, Jane Ira Bloom and Dena DeRose among others. He has performed with many legends of music including Herbie Hancock, Dewey Redman, Andrew Hill, Bobby Hutcherson, Elvis Costello, Cedar Walton, Kenny Barron, John Zorn, Marshall Allen, Wynton Marsalis, Michael Brecker, Pat Metheny, Bill Frisell and Hank Jones. Wilson has appeared on 250 CDs as a sideman and has released 9 as a leader for Palmetto Records as well as co-leading 5 additional releases.
Matt was featured on the covers of both Downbeat and JazzTimes magazines in November 2009 and was for 5 consecutive years voted #1 Rising Star Drummer in the Downbeat Critic's Poll. The readers of JazzTimes recently chose him as one of the top 4 drummers in the 2010 Readers Poll. In 2003, he was voted Drummer of the Year by the Jazz Journalists Association.
Since his move to New York in 1996, bassist Martin Wind has become a regular on NYC' s jazz scene. Wind has recorded and/or performed with the following artists: Lalo Schifrin, Monty Alexander, Pat Metheny, Clark Terry, Mark Murphy, Slide Hampton, Toots Thielemans, Buddy DeFranco, The Metropole Orchestra, Radio Big Bands Cologne, Hamburg, Frankfurt and Berlin, Michael Brecker, Randy Brecker, Eddie Daniels, Curtis Fuller, Phil Woods, Bud Shank, Johnny Griffin, Bucky Pizzarelli, Mike Stern, Terell Stafford, Larry Goldings, John Scofield, Benny Green, Frank Wess, Hank Jones, Sting, Houston Person and others. He is a member of the trios of Bill Mays, Dena DeRose, Don Friedman and Jim McNeely, as well as Matt Wilson' s " Arts & Crafts"; he also appears frequently with the Vanguard Jazz Orchestra.
In 1996, Wind won the first Cognac Hennessy/Blue Note Jazz Search in Germany with his trio "Dreikland" and got to record an album for Blue Note Records. In 2000 he was the first Jazz musician to win the Cultural Award of his home state Schleswig-Holstein. Wind has released ten CD' s as leader/co-leader including his debut album "Gone with the Wind" (1993), "Tender Waves" (1996), "Dreiklang"(1997), "Family" (1999), and "The Soccerball" (2002).
Since 2007 he' s been leading his own quartet featuring the talents of Sott Robinson (reeds), Bill Cunliffe (piano) and Tim Horner (drums). Together they' ve released the albums "Salt' n Pepper!" (2008), "Get it?" (2010), and the DVD "Live at Jazz Baltica" (2009).
Adina Genn interviewed Bobby Katz about his band and a multitude of musical influences –
How do you feel about performing at the Preserve? I'm very excited to be performing at the Sands Point Preserve. It's only two minutes from my home in Port Washington and I have many memories of visiting it in the past, from prom to nature walks with my mom! 
How did you gravitate toward jazz? This is a tough question to answer. I have always known that music is what I was born to pursue, but I'm still unsure as to what my future holds and which direction I will take with my music. I first became exposed to jazz music in middle school. It was there that I joined jazz band, which met at the ungodly hour of 7 a.m. My grandmother supplemented my jazz education, providing me with numerous CDs, including Charlie Parker, John Coltrane, and Miles Davis. I was inspired by these musicians and, at the same time, perplexed as to what exactly was occurring within the music. It was this curiosity that led me to continue listening to the music and studying it with various private instructors. Toward the end of high school, I started to become serious about improvisation/jazz music and joined numerous ensembles including the Nassau-Suffolk Jazz Band and All-County Jazz Band. I think it was these ensembles that helped me realize my passion for jazz music and desire to pursue it in college. Jazz is a language that allows me to express myself though improvisation and communicate in a way that I can solely achieve through my instrument.
Which artists do you most admire? Another very difficult question to answer! It's hard to make a brief list of the artists I most admire because there are so many. There are small things that I have taken from many different artists that have helped me in my quest to discovering my sound and musical vision. For example, Charlie Parker's fluidity, John Coltrane's authenticity, Bill Evan's touch, and Elvin Jones' feel. If I had to compile a list of my favorite all-time saxophone players it would include Rich Perry, John Coltrane, Mark Turner, Joshua Redman, Dexter Gordon, and Sonny Rollins. Aside from my various jazz influences, I am also a big fan of classic rock, pop music, classical music, etc. Some of my biggest influences include Eric Clapton, Billy Joel, The Eagles, The Fray, John Mayer, Kacey Musgraves, etc.
What do you find challenging about composing? I think the thing I find most challenging about composing is the process of transcribing what I'm hearing in my head to paper. In other words, sometimes I'll have what I think is a great idea, whether it be a melody or harmonic progression, but won't be able to figure out what exactly it is I'm hearing. Other times I'll be inspired to compose but won't have the time to sit down at the piano and write. One of my musical goals for the near future is to dedicate more time to composing. It is a great experience sitting down with no time constraints and effectively composing a piece that starts as a concept within my head and ends as a series of notes and chords on a piece of manuscript paper!
What's the best part about performing? As a musician, the ultimate gift is being able to perform for a responsive and enthusiastic audience. I envision performing as a multi-layered conversation that incorporates myself, the members of the band, and the audience. It is always a wonderful phenomenon when each of these three parties is in sync with one another. The best part about performing, in my opinion, is when I enter what Kenny Werner refers to within "Effortless Mastery" as the "space," a mental state of being when the ego is blocked out and improvisation stems from a subconscious area of the brain. In other words, a state of being when one is improvising, but not thinking at all. When this occurs, which is not that often, and the audience is responsive to the music and part of the musical conversation, I believe there is no greater feeling!
July 6, 2017
8:00 pm - 10:00 pm
Location
Address:
127 Middle Neck Road
,
Sands Point
,
New York
,
11050
,
United States
Directions to the Sands Point Preserve
Directions from NYC: Long Island Expressway to exit 36 (Searingtown Road/Port Washington).  At the light, make a left and go under the Long Island Expressway heading north. Take Searingtown Road north, it will change into Port Washington Boulevard and then into Middle Neck Road. The Preserve will be on the right.
Directions from points east: Long Island Expressway to exit 36 (Searingtown Road/Port Washington). At the light, make a right onto Searingtown Road. Take Searingtown Road north, it will change into Port Washington Boulevard and then into Middle Neck Road. The Preserve will be on the right.