The Sands Point Preserve Conservancy & Shining Studios
Present
Les Misérables School Edition
in Castle Gould's Black Box Theater
Performed entirely by students

See the Tony Award-winning musical of Victor Hugo's 1862 novel, set in revolutionary France, performed by Shining Studio's very talented students.
Five performances only:
Friday, February 7 at 8 PM
Saturday, February 8 at 2 PM & 8 PM
Sunday, February 9 at 1 PM & 5 PM
Tickets!
Adults: $40 per person
Youth: $20 per person (5 – 17 years old)
Children 0-4 years old are free if held by parent; or $20 per child if a seat is required.
Cast
Jean Valjean – Dylan Schor
Fantine – Katie Magocsi
Javert – Collin Reardon
Bishop – Julian Kimball
Foreman/Old Woman – Jae Longaro
Factory Girl – Holly Marcell
Young Cosette – Elena Sarchese/Michaela Conlon/Tara Rajan
Young Eponene – Lily Longaro/Charlotte Walz
Thernadier – Zach Mazur
Madame Thernadier – Charlotte Kerpen
Cosette – Isabella LeBlanc/Faith Oakes
Eponine – Amelie Weinstein/Alexa Nappi
Gavroche – Marcus Fonseca/Scarlet Rubino
Fauchelevant – Zoe Afik
Farmer – DeLaney Thomas
School Boys
Marius – Jack May
Enjoras/Pimp – Miles Engel
Grantaire – Julian Kimball
Combeferre – Carter Duran
Feuilly – Chase Goldstein
Courfeyrac – Jae Longaro
Jean Prouvaire – Holly Marcell
Joly – **Off Cosette**
Lesgles – **Off Eponene**
Thenardier's Gang
Brujon – Holly Marcell
Babet – Jae Longaro
Claquesous – Kiera Cucunato
Montparnasse – Aurora Mata
Chain Gang
Miles Engel, Jack May, Julian Kimball, Zach Mazur, Carter Duran, Chase Goldstein
Lovely Ladies
Aurora Mata, DeLaney Thomas, Holly Marcell, Faith Oakes, Charlotte Kerpen, Isabella LeBlanc, Alexa Nappi, Amelie Weinstein, Kiera Cucunato, Jae Longaro
Factory Workers/Poor/Inn People/Children of Revolution
Aurora Mata, DeLaney Thomas, Faith Oakes, Charlotte Kerpen, Isabella LeBlanc, Alexa Nappi, Amelie Weinstein, Kiera Cucinatto, Jae Longaro, Michaela Conlon, Scarlet Rubino, Marcus Fonseca, Tara Rajan, Charlotte Walz, Lily Longaro, Elena Sarchese, Holly Marcell, Zoe Afik, Carter Duran, Chase Goldstein, Julian Kimball
The student production is directed by Kyle Savage.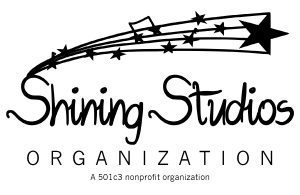 ********
A musical by ALAIN BOUBLIL and CLAUDE-MICHEL SCHOENBERG
Based on the novel by VICTOR HUGO
Music by CLAUDE-MICHEL SCHONBERG
Lyrics by HERBERT KRETZMEROriginal French text by ALAIN BOUBLIL and JEAN-MARC NATEL
Additional materials by JAMES FENTON
Adapted by TREVOR NUNN AND JOHN CAIRD
Original Orchestrations by JOHN CAMERON
New Orchestrations by CHRISTOPHER JAHNKE,
STEPHEN METCALFE and STEPHEN BROOKER
Originally Produced by CAMERON MACKINTOSH
School Edition specially adapted and licensed by
MUSIC THEATRE INTERNATIONAL and CAMERON MACINTOSH (OVERSEAS) LTD
Les Miserables School Edition is presented through special arrangement with Music Theatre International (MTI). All authorized performance materials are also supplied by MTI. www.MTIShows.com
February 7, 2020




8:00 pm - 10:00 pm

February 8, 2020




2:00 pm - 4:00 pm

February 8, 2020




8:00 pm - 10:00 pm

February 9, 2020




1:00 pm - 3:00 pm

February 9, 2020




5:00 pm - 7:00 pm