The Preserve's historic mansions and waterfront grounds are the backdrop for this unique chamber music series, created by Series Artistic Director Kathryn Lockwood.
Each concert features music and poetry, inspired by the time of year and themes of romance and resilience. Internationally renowned musicians present captivating performances with repertoire ranging from Beethoven, Bach, and Mozart to today's culturally diverse composers.
2023 Series
Summer 2023
American Dream
Sunday, July 9th, 2023 at 5pm – Hempstead House
duoJalal (Kathryn Lockwood & Yousif Sheronick)
Deborah Buck & Min-Young Kim, Violins
Caroline Stinson, cello
Orion Weiss, piano
Click here to purchase tickets
In a celebration of America's Independence in 1776, artistic director Kathryn Lockwood gathers her amazingly talented friends and colleagues to present a wonderful program of works by American composers. You will be delighted to hear the music of female American composers Amy Beach and Florence Price as well as great American standards by George Gershwin, Aaron Copland and Leonard Bernstein. As music by American composers continues to flourish to this day, you will also be treated to recent compositions by John Harbison, Phillip Glass and our very own Yousif Sheronick.
Returning musicians violinists Deborah Buck and Min Young Kim; cellist Carrie Stinson will join duoJalal, along with a new to the roster, pianist extraordinaire Orion Weiss.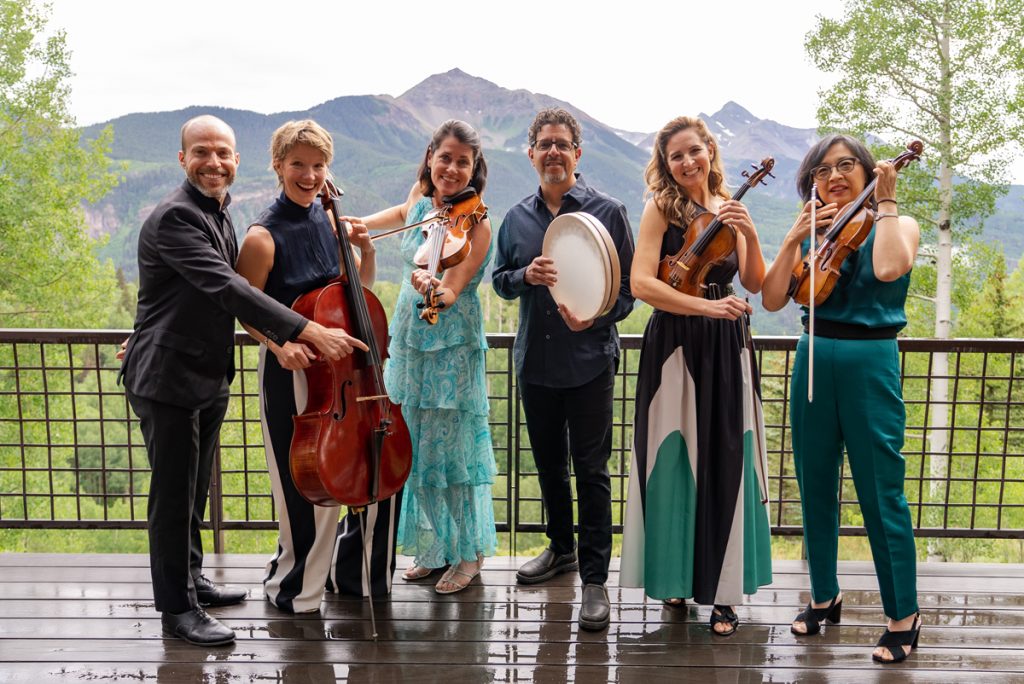 ________________________________
Fall 2023
"Fall Musicale"
Sunday November 12th, 2023 at 3pm – Hempstead House
________________________________
Winter 2023
"Touched by an Angel": Music Powered by Love
Sunday, January 29 at 3 pm
Hempstead House – Billiards Room
$40 members/$50 non-members
Hyeyung Yoon & Jesse Mills, Violins
Kathryn Lockwood, Viola; Gregory Beaver, Cello
Rieko Aizawa, Piano; Yousif Sheronick, Percussion
We celebrate the new year and winter with this chamber music program powered by love. Artistic director Kathryn Lockwood brings three couples together to highlight love. Pianist Rieko Aizawa and her husband and violinist Jesse Mills, violinist Hyeyung Yoon and her husband, cellist Gregory Beaver; and of course the ensemble in residence and married duo, Kathryn Lockwood and Yousif Sheronick, duoJalal.
We'll explore the love stories behind Robert Schumann and César Franck, plus feature traditional Chinese Love songs as a nod to celebrate the Chinese New Year, and begin the program celebrating Black History Month with Maya Angelou's Poem "Touched by an Angel". Other composers include Bach and Clementi, cellist and composer in residence Gregory Beaver and GRAMMY Award-winning & MacArthur "Genius" Fellow Dafnis Prieto.
The program will afford the opportunity to marvel that the universe can be united and strengthened with love and music, easily bending like a single bamboo in order to bring humanity together.
Composers: Schumann, Franck, Bach, Clementi, Beaver, Prieto, Zhou Long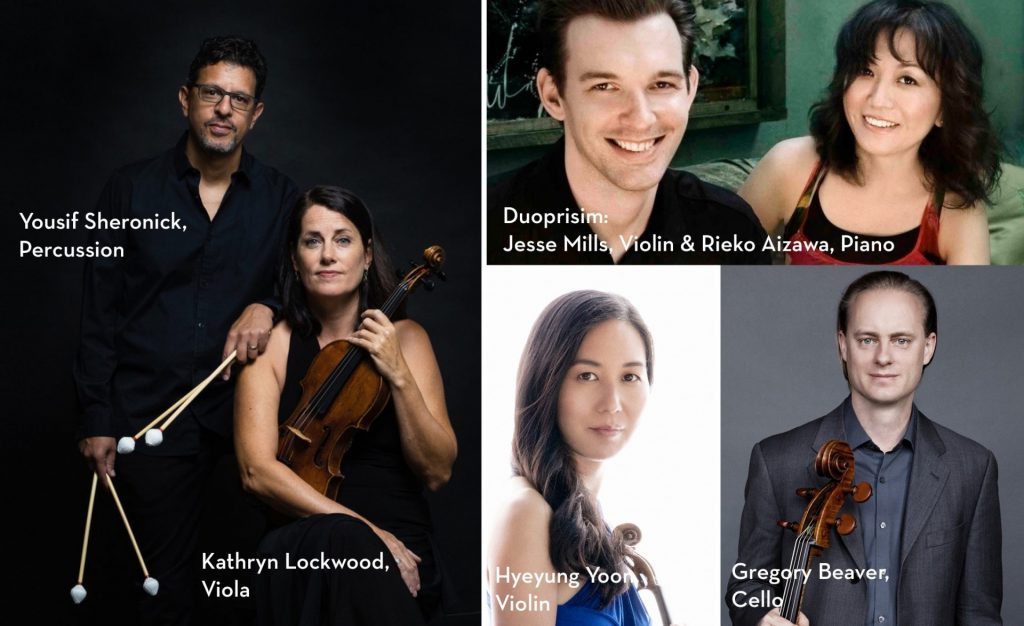 ________________________________
Spring 2023
"Spring Dance"
Sunday May 21st, 2023 at 4pm
Great Hall in Castle Gould
wine reception to follow
Tickets $50 Members/$60 Non-Members
duoJalal (Kathryn Lockwood & Yousif Sheronick)
Inessa Zaretsky, piano
Casey Howes & Jacob Warren, dancers
Ahh, the Spring Dance! Whether it be a reflection of our youth at the school dance, or our exciting work around the budding garden, springtime is when we move our bodies more and shake off those winter blues. Come celebrate the season at the Sands Point Preserve as we present "SPRING DANCE" as part of the 2023 Four Seasons in Music Concert Series. Artistic director Kathryn Lockwood, along with her duoJalal partner Yousif Sheronick brings back to the roster pianist and composer Inessa Zaretsky, and dancers Casey Howes and Jacob Warren for an eclectic program of music and dance. The program runs the gamut from Bach to Prokofiev, from romantic composer Vieuxtemps to Bartok and much more.
 ________________________________
View these concerts on YouTube now:
2020 Spring –  Honey from Alast
2020 Golden Rule – A Summer Playlist
2020 Only Breath – A Fall Musicale
2021 – Winter Dreams
2021 – Spring Renewal    
2021  Be Like Water – A Summer Dance
2021 Fall – Connected Play
2022 Winter – The Shape of Restlessness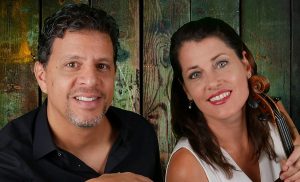 Kathryn Lockwood & Yousif Sheronick of duoJalal