All Campsite X dates are sold out – thank you to everyone attending!

The creators of the infamous immersive haunts in Hempstead House have turned the Preserve's forest into a landscape of terror. You and friends will take a 60-minute nocturnal walk with a very special tour guide, who gives an informative talk on things that lurk after dark. In the nighttime forest, not everything is what it appears to be. People you know may morph into unrecognizable creatures. At Campsite X, something bad is happening to hikers just like you. But don't run.
Campsite X is for adults; very brave minors ages 14 – 17 years are allowed but must be accompanied by an adult at all times.
Admission – Advance Purchase Only
$50 per person, including 14 – 17 years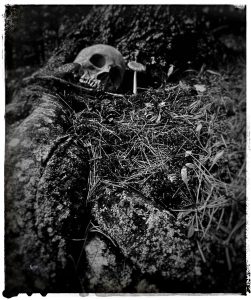 October 14, 2021




7:00 pm - 11:00 pm

October 21, 2021




7:00 pm - 11:00 pm

October 15, 2021




7:00 pm - 11:00 pm

October 22, 2021




7:00 pm - 11:00 pm

October 23, 2021




7:00 pm - 11:00 pm

October 28, 2021




7:00 pm - 11:00 pm

October 29, 2021




7:00 pm - 11:00 pm

October 30, 2021




7:00 pm - 11:00 pm

October 31, 2021




7:00 pm - 11:00 pm