Meet the extraordinary musicians who will perform in the Sands Point Preserve's new series, Four Seasons in Music: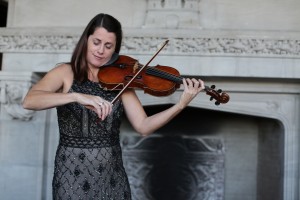 Kathryn Lockwood, Viola and Artistic Director
Kathryn Lockwood has been hailed as a violist of exceptional talents in reviews around the country. The Cleveland Plain Dealer proclaimed, "…Lockwood played the vociferous viola cadenza with mahogany beauty and vivid character." Ms. Lockwood is the violist of the internationally renowned Lark Quartet and the unique viola and percussion duo, duoJalal.  She is the Artistic Director of the Four Seasons in Music concert series at the Sands Point Preserve, Long Island, NY in 2019.
She moved from her homeland of Australia to the United States in 1991 only to capture some of the most sought-after awards in the country including the Naumburg Chamber Music Award.As a member of Lark, she recently released two CD's on Bridge records; an "All Higdon" CD and "Composing America". With duoJalal, she released "A different world" on Innova Records of which the Toronto Star wrote: "Lockwood is all slow, sensuous allure with her bowing arm one moment, a tempest of notes the next."
As an original member of Pacifica Quartet, Ms. Lockwood has performed at Carnegie Hall, Alice Tully Hall, Ravinia's Bennett Gordon Hall, Corcoran Gallery, St. Lawrence Center, and University of Thessaloniki / Greece, and has been heard live on NPR's Performance Today. Ms. Lockwood collaborated with violist Michael Tree on an all Dvorak CD and composer Easley Blackwood on recordings released by Cedille Records. In 2005 Kathryn released a solo recital CD of Viola Music by Inessa Zaretsky, "Fireoptics", about which Strad declared "Lockwood is absolutely inside the music's idiom finding appropriate tonal shadings."
Ms. Lockwood is currently on faculty at University of Massachusetts/Amherst and the John Cali School of Music at Montclair, previously serving on the faculty at Rutgers University in NJ, Northwestern University, University of Chicago, Music Institute of Chicago, and National Music Camp in Australia. Ms. Lockwood earned her Master's Degree with Donald McInnes at the University of Southern California, and her Bachelor of Music Degree from the Queensland Conservatorium of Music with Elizabeth Morgan. www.kathrynlockwood.com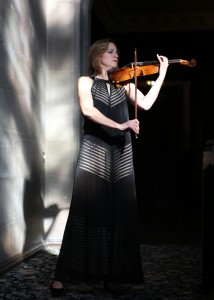 Deborah Buck, Violin (Winter, Spring)
Described as performing with a surpassing degree of imagination and vibrant sound, violinist Deborah Buck has built a strong and varied musical career.  Since 2009, she has served as the tenured concertmaster of the Brooklyn Philharmonic which recently commissioned a solo piece by Randall Woolf,  Gandharba's Song. Ms. Buck has distinguished herself as a unique and versatile violinist while proving equal ease in performing with artists like Itzhak Perlman and Erikah Badu. Ms. Buck has recorded for Motion Picture, Television, and was the soloist in Turner Classics, The Scarlett Letter. Her recitals have been heard in broadcasts around the U.S., and she has been a soloist with orchestras including the Little Orchestra Society, Brooklyn Philharmonic, and the West Virginia Symphony. Ms. Buck is Assistant Professor of Violin at SUNY Purchase Conservatory of Music and serves with her husband, Anthony Mazzocchi, as the Co-Executive Director of the Kinhaven Music School. Ms. Buck performs on a violin by Vincenzo Postiglione, graciously on loan by Ray and Marcia Corwin. Www.deborahbuck.net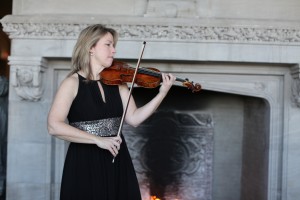 Basia Danilow, Violin (Winter, Spring, Fall)
Basia Danilow enjoys a diverse musical life encompassing chamber music, recording, orchestral and solo performances in the US and abroad. A winner of the Artists International Competition she has appeared in recital at Lincoln Center, Weill Recital Hall at Carnegie Hall, Merkin Hall and the Kosciuszko Foundation as well as in Yugoslavia and Russia. In addition to her busy schedule as a member of the internationally acclaimed Lark Quartet, Ms Danilow is concertmaster of the Princeton Symphony Orchestra often appearing as soloist, a member of the Orchestra of St. Lukes and performs regularly with the Metropolitan Opera Orchestra. Radio and television broadcasts include WQXR, NPR's "Performance Today", Vermont Public Radio and PBS. She regularly appears at numerous festivals such as Caramoor, Lincoln Center Festival, Central Vermont Chamber Music Festival, Windham, Music Festival of the Hamptons, the International Summer Institute at the Moscow Conservatory and has recorded for Sony, Atlantic, RCA Victor Red Seal and Bridge Records.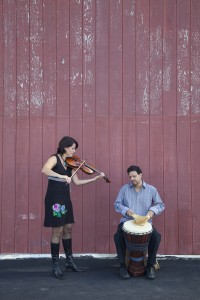 duoJalal, Ensemble in Residence
Racing along with our new global society, duoJalal surprises the music world with their diverse and stunning artistry. duoJalal "are fearless seekers and synthesizers of disparate instruments and cultures" raves the Toronto Star.  Like the marriage between Kathryn Lockwood and Yousif Sheronick, their music represents an organic amalgam of cultural traditions and musical styles. Audiences are enthralled as a classically trained violist from Australia ignites her instrument with passion – one minute embodying a medieval rebec, the next a Shakuhachi (Japanese flute). Yousif, of Lebanese descent, dazzles as he manipulates sound by simply snapping his fingers at the edge of an Egyptian frame drum or dragging his foot across the Peruvian cajon. From their chamber music foundation, duoJalal moves from Classical to Klezmer, Middle Eastern to Jazz, with a skillful confluence that is natural, exploratory and passionate. Inspired by their namesake, 13th century poet Jalal a din Rumi, whose visions and words brought together people of different religions, cultures and races, duoJalal opens their doors to all communities for a diverse and stimulating inter-cultural experience.
For the past eleven years duoJalal has performed throughout the United States, Australia and Brazil regularly performing world premiers of works composed or arranged for the group by Philip Glass, Andrew Waggoner, Derek Bermel, Kenji Bunch, Evan Ziporyn and Giovanni Sollima.
Their project "The Rumi Experience" was premiered at the Williams Center in Easton PA and continues to intrigue audiences with the coupling of poetry, multi media and music.  duoJalal released their first CD on Innova Recordings titled "A Different World". Critics hail the CD as an "exhilarating sonic and somewhat mystical experience" (Jordon Times). And their second CD on Bridge Records titled "Shadow & Light".  The Toronto Star exclaims "If this is what the world music's future holds, bring on the party."
Always eager to collaborate, the duo embarks on a new venture as the ensemble in residence for the "Four Seasons in Music" concert series in Long Island in 2019.  The duo will collaborate with the string quartet, voice, clarinet and dancers.
Also known for their outstanding teaching skills, duoJalal offers masterclasses and clinics for string soloists and ensembles as well as world drumming to both children and adults. Recent masterclasses were held at Manhattan School of Music, New York University and the Percussive Arts Society's International Convention.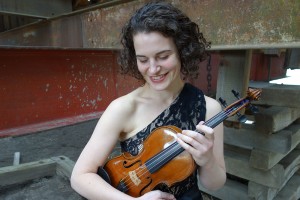 Rebecca Fischer, Violin (Fall)
Praised for her "beautiful tone and nuanced phrasing (Boston Musical Intelligencer)," violinist Rebecca Fischer was the first-violinist of the Chiara String Quartet for 18 years until the group's final season in 2018. With the quartet she held residencies at Harvard University and the Metropolitan Museum of Art, performed world-wide, and recorded the complete string quartets of Brahms and Bartók and a Grammy-nominated album of Jefferson Friedman's Quartets. One half of the multidisciplinary duo The Afield (voice, violin, video and other media), Ms. Fischer has premiered works for solo violin and singing violinist by Lisa Bielawa, Nico Muhly, Augusta Read Thomas, Byron Au Yong and others. A graduate of Columbia University and The Juilliard School, Ms. Fischer is a devoted violin teacher, chamber music coach and arts advocate, and currently teaches at the Mannes School of Music. Follow her writing on creativity in Strings Magazine and on her website: www.rebeccafischerviolin.com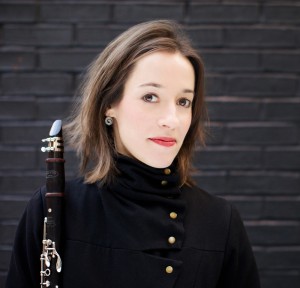 Romie de Guise-Langlois, Clarinet (Spring)
Romie de Guise-Langlois has appeared as soloist with the Houston Symphony, Ensemble ACJW, the Burlington Chamber Orchestra, the Yale Philharmonia, the Guanajuato and McGill University Symphony Orchestras, at Festival Mozaic, Music@Menlo and Banff Center for the Arts. She was awarded first prize in the Ima Hogg competition, the Woolsey Hall Competition, the McGill University Classical Concerto Competition, and the Canadian Music Competition. An avid chamber musician, she has toured with Musicians from Marlboro and has appeared at the Philadelphia and Boston Chamber Music Societies and at the Chamber Music Society of Lincoln Center among many others. She has performed as principal clarinetist for the Orpheus, the Saint-Paul, and the Knights Chamber Orchestras, the Orchestra of St. Luke's, as well as the New Haven and Stamford Symphony Orchestras. A native of Montreal, Ms. de Guise-Langlois earned degrees from McGill and Yale Universities. Assistant professor of clarinet at UMass Amherst, she is an alumnus of Astral Artists, Ensemble Connect, and The Bowers Program.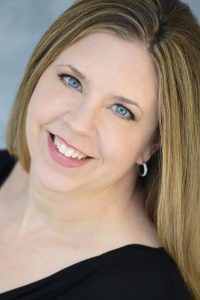 Sheri Hammerstrom, Poetry Reader (Summer)
Sheri Hammerstrom has a Bachelor of Music from the University of Texas at Arlington. She was a regular member of the Fort Worth Opera, singing small roles in La Traviata and Aida. She received her master's degree at Mannes College and was featured in the opera program as Musetta in La Bohème, Elvira in Don Giovanni, and Rosalinda in Die Fledermaus.
She has appeared as soprano soloist with the Greater Middletown Chorale in Connecticut several times, notably in the Brahms Requiem, Beatitudes, Mass for the Homeless by Henry Mollicone and Hadyn Lord Nelson Mass. In 2014, she portrayed Nan in the world premier of Letter from Italy, 1944, composed by Sarah Meneely-Kyder. She later appeared with the Hartford Symphony in the role of Delia in a new rendition. She has been on the faculty of Concordia Conservatory for Music in Bronxville, New York for 15 years and has been a featured soloist on the Hoch Chamber Music Series and Concerts at the O'Silas.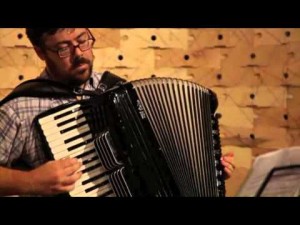 Nathan Koci, Accordion (Summer)
Nathan Koci is a Brooklyn-based musician originally from Charleston, South Carolina. He enjoys a diverse career as a music director, conductor, composer, arranger and multi-instrumentalist, playing the accordion, piano, and french horn. He is an advocate for music, dance, and theater by living artists and has premiered works by Timo Andres, Anthony Braxton, Ted Hearne, John Heginbotham, William Kentridge, and Stew and Heidi, among others, working with ensembles such as The Knights, Signal, Alarm Will Sound, TILT Brass, Ensemble Modern, Bang on a Can, Dither, the Tri-Centric Orchestra, and Wordless Music. Koci is also active as a folk musician, having recorded and performed with the duo Shovels and Rope, James Fearnly (of the Pogues), and his own chamber folk trio, The Opposite of a Train. Music Direction/Conductor credits include Brimstone and Glory (Wordless Music Orchestra / Dan Romer), Oklahoma! (Daniel Fish/St. Ann's Warehouse), Hadestown (Anais Mitchel/Rachel Chavkin), A Soldiers Tale (Puppet Kitchen), Promenade (Alice Reagan/Barnard College), The Travel Agency is on Fire (Experiments in Opera, NYC), The Source (LA Opera / BAM Next Wave Festival), Much Ado About Nothing (Shakespeare in the Park, NYC), and Mother Courage and Her Children (Arena Stage).  www.nathankoci.com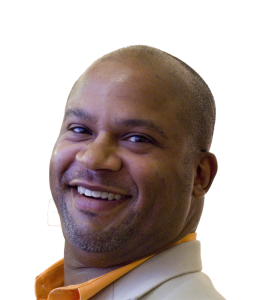 James C. Martin, Baritone (Winter, Autumn)
Baritone James C. Martin has won critical acclaim for his performances in opera, musical theater, and concert as a versatile singer, actor, and entertainer. Always an audience favorite, his artistic repertoire spans from Bach to be-bop, Busoni to Burleigh, and Berg to Bernstein.
Singing throughout the United States and abroad, James has sung with the opera companies of Mississippi, Chicago, San Francisco, Santa Fe, St. Louis, New York, Toronto, Strasbourg, Basel, and Oslo; the music festivals of Marlboro, Ravinia, Aspen, Moab, Colmar, and Tel Aviv; and concert appearances at the Concertgebouw, the Library of Congress, Washington National Cathedral, Avery Fisher Hall, Alice Tully Hall, and the New York Public Library for the Performing Arts, Dorothy and Lewis B. Cullman Center.   He has also had the honor of singing with Continuum, the Collegiate Chorale, the Summergarden series at MOMA, Joy in Singing, the American Composers Orchestra, the New York Festival of Song, and the Carnegie Hall Honor! Festival in conjunction with the NY Public Library.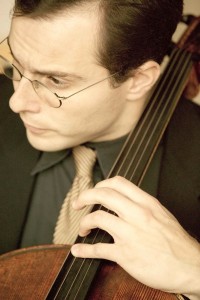 Alberto Parrini, Cello (Winter)
Alberto Parrini is principal cellist of the Northeastern Pennsylvania Philharmonic and a member of American Symphony and Orchestra of St. Luke's.  He performs regularly with Lenape Chamber Ensemble, Richardson Chamber Players, New Jersey Symphony and New York Philharmonic.  Alberto has toured widely with Mikhail Baryshnikov and White Oak Dance Project and performed with American Chamber Players, Concertante, Continuum, ECCO, Mark Morris Dance Group, Mirror Visions, Orpheus Chamber Orchestra, Proteus Ensemble, Metamorphosen Chamber Orchestra, Minnesota Orchestra, Richmond Symphony, Sinfonietta of Riverdale, St.Lawrence String Quartet and Zukofsky Quartet.
His principal studies were with Timothy Eddy, Joel Krosnick, David Soyer, Colin Carr and Enrico Egano; he is a graduate of the Curtis Institute and the Juilliard School.  Alberto teaches cello at Princeton University and The College of New Jersey. In the summer, he teaches at Kinhaven (Junior Session), where he is also co-director of the Adult Chamber Music Workshop. (Photo credit: Marco Borggreve)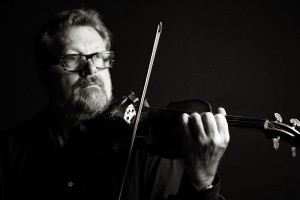 Todd Reynolds, Violin (Summer)
Todd Reynolds, violinist, composer, conductor, producer, has been a member of Bang on a Can and the Steve Reich Ensemble for 28 years. A "daredevil musician," and as New Sounds' John Schaefer notes, "the hardest working violinist in New York," his compositional and performance style is a hybrid of old and new technology built into a multi-disciplinary aesthetic, employing pan-genre composition and improvisation at its foundation. He founded his own string quartet, ETHEL, in 1998, which he toured with for seven years, developing a unique style of concert theater alongside his colleagues.  Reynolds' music has been called "a charming, multi-mood extravaganza, playful like Milhaud, but hard-edged like Hendrix" (Strings Magazine), and his countless premieres and performances of everything from classical music to jazz to rock 'n' roll, long ago redefined the concert hall and underground club as undeniably and inevitably intertwined. He has played as soloist with Yo-Yo Ma, was one of the original members of the Silk Road Project, and has toured with a multitude of artists from John Cale to Meredith Monk to Bruce Springsteen. He continues to develop new electronic and chamber music collaborations and projects, enjoying orchestral, Broadway, and commercial careers along the way. http://www.toddreynolds.com/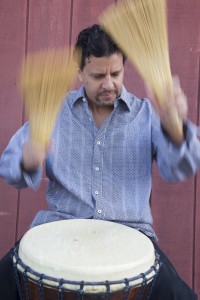 Yousif Sheronick, Percussion (Four Seasons)
Hailed by the New York Times for his "dazzling improvisations" and his "wizardry on a range of humble frame drums" Yousif Sheronick enjoys an active career as percussionist, composer, producer and educator.  Having studied classical percussion through a Masters degree at Yale, Yousif went on to study music from Brazil, India, Africa and the Middle East which he seamlessly incorporates into his playing.  Yousif's unique skills in both World and Classical music have led him to perform with a diverse range of ensembles and musicians including Philip Glass, Yo-Yo Ma, Laurie Anderson, Ethos Percussion Group, Lark Quartet, Silk Road Ensemble, Branford Marsalis, Sonny Fortune,  Glen Velez and Paul Winter. His many musical influences are highlighted in duoJalal, his venture with violist and wife Kathryn Lockwood.  A feature article in Drum! Magazine highlighted Yousif's versatility in an article titled "At The Corner Of The World".
Always wanting to build bridges through music, Yousif has become a major force in bringing world percussion into contemporary/classical music.  He has had the luxury of in-depth work with composers Evan Ziporyn, Derek Bermel, Kenji Bunch, Ljova and John Patitucci, all of whom were eager to compose for his exotic instruments.  As a composer himself, Yousif's compositions have been premiered and performed around the world at both the collegiate and professional level.
In demand as an educator, Yousif has conducted residencies and master classes at top universitiesincluding Juilliard, Manhattan School of Music, University of Michigan, University of Kentucky, the Queensland Conservatorium and National University in Australia.  In 2018 Yousif established his online frame drum school www.framedrumschool.org.
Yousif has appeared throughout North and South America, Europe, Middle East, Asia and Australia.  Prestigious venue performances include Carnegie Hall, Lincoln Center, Hollywood Bowl, Royal Festival Hall (London) and Wigmore Hall (London). Yousif holds degrees from Yale University and the University of Iowa.  www.yousifsheronick.com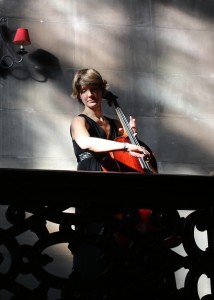 Caroline Stinson, Cello (Spring)
Canadian cellist Caroline Stinson has performed recitals and chamber music on leading stages in the U.S., Europe, and Canada, and is a member of the Ciompi and Lark Quartets and Principal cellist of the Stamford Symphony in Connecticut. A passionate interpreter of contemporary and recent music, she has premiered and commissioned dozens of works for solo cello, cello and piano, concerti and small ensemble. In her life of chamber music, she has collaborated with Bang On A Can, Accroche Note of France, the Cassatt and Cavani Quartets, composers Pierre Boulez, Esa-Pekka Salonen and John Harbison, and appears on more than a dozen recordings including her solo CD Lines. Ms. Stinson studied with Alan Harris, in Germany with Maria Kliegel, at Juilliard with Joel Krosnick, receiving the Artist Diploma, and Tanya Prochazka in Edmonton, where she grew up. Formerly on faculty at Juilliard, Caroline is Associate Professor of the Practice at Duke University and together with her husband, composer Andrew Waggoner, is Co-Artistic Director of the Weekend of Chamber Music in the Delaware River Valley.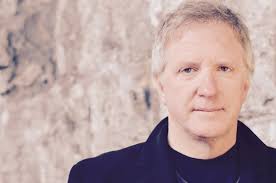 Andrew Waggoner (Spring)
Andrew Waggoner was born in 1960 in New Orleans. He studied at the New Orleans Center for Creative Arts, the Eastman School of Music and Cornell University.  Called "the gifted practitioner of a complex but dramatic and vividly colored style" by the New Yorker, he has worked with the Academy of St. Martin's-in-the-Fields; the Los Angeles Philharmonic; the Saint Louis, Denver, Syracuse, and Winnipeg Symphonies; the JACK and Lark quartets; pianist Gloria Cheng; Seattle Modern Orchestra; Tanglewood; Ekmeles; Ensemble Nordlys, of Denmark; and Ensemble Accroche Note, of France. In 2009, he received an Academy Award from the American Academy of Arts and Letters. Other awards include the Lee Ettelson prize, a Guggenheim Fellowship, and the Roger Sessions Prize from the Liguria Study Center in Bogliasco, Italy. Most recently he was a prizewinner in the Lydian String Quartet/Brandeis University Composition Competition.  He is Co-Artistic Director, with Caroline Stinson, of Weekend of Chamber Music. He is currently Professor of Composition in the Setnor School of Music at Syracuse University.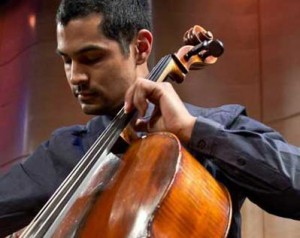 Jeffrey Zeigler, Cello (Fall)
Jeffrey Zeigler is one of the most versatile cellists of our time. Acclaimed for his independent streak, he has commissioned over three dozen works, and is admired as a potent collaborator and unique improviser. Zeigler has been described as "fiery", and a player who performs "with unforced simplicity and beauty of tone" by the New York Times.
Jeffrey Zeigler was the cellist of the internationally renowned Kronos Quartet for eight seasons. During his tenure, Zeigler had the opportunity to collaborate with a wide range of luminaries from John Adams to Noam Chomsky, from Damon Albarn (Gorillaz) to Trimpin and from Henryk Gorecki and Steve Reich to Tom Waits.
Since moving on from Kronos, Zeigler has enjoyed a wonderfully multifaceted career which has led to collaborations from Yo-Yo Ma and Laurie Anderson to Hauschka and Roomful of Teeth, from Philip Glass and Foday Musa Suso to John Corigliano and Vijay Iyer, from Tanya Tagaq and Terry Riley to Vladimir Feltsman and John Zorn. Zeigler has also collaborated with members of the Eroica Trio and the Cleveland and St. Lawrence Quartets. http://www.jzcello.com